Shopify Bonanza-Integration Documentation ::
How to Sell on Bonanza.com
What is Bonanza Marketplace?
Bonanza.com is a rapidly growing online marketplace, that permits its users to sell everything from antiques to electronics. On Bonanza marketplace, sellers can easily set up their booths and list their items. The main feature of this website is its simplicity and transparency.
50,000 sellers voted Bonanza as a "Best Overall Marketplace". Sellers on the Bonanza.com can save up to 50% on products they wish to purchase based on their own sales. Bonanza has more than 20 million products from about 50,000 active sellers. Bonanza sellers collectively sell hundreds of millions every year in gross merchandise value. To sell products on Bonanza is an extremely simple process. It does exclude listing charges, monthly store fees, and other subtle charges. Bonanza helps the sellers through forums, groups and chat feature which enables the seller to build up a strong connection with the clients.
Why Sell On Bonanza.com?
Bonanza is voted as Most Recommended Marketplace by more than 12,000 online sellers in a survey by Ecommercebytes. Sellers can save up to 50% of their fees on products they wish to purchase based on their own sales. Some of the points that may appeal sellers are:
1. Integration with Google:
Bonanza's relationship with Google Shopping advances beyond the opposition.
2. Product Synchronization:
Consequently keep your Bonanza items in sync with alternate spots you offer. No cost, no progressing exertion.
3. Studio quality Product Pictures:
Our instruments can choose the item in your picture, remove the background mess to abandon you with studio-quality photographs.
Trying To Sell On Bonanza.com Just Click Here.
Product Categories At Bonanza.com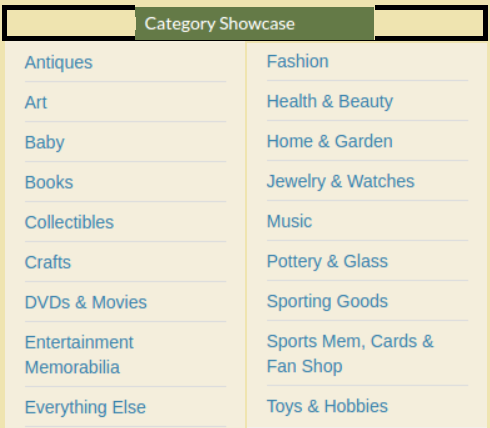 How to Sell on Bonanza.com?
To sell on Bonanza.com, sellers need to setup their booth on Bonanza.com by selecting a booth name and payment method you plan to accept. It is also pertinent to know the prerequisites to sell on Jet.com before, the steps to sell on Jet.com are explained.
Prerequisites to Sell on Bonanza.com
Now that you know, in case if you don't, the advantages associated with selling on Bonanza.com, it is important to know what are the steps to setting up a booth so as to enable them to list the product at Bonanza.com
1. First Set your booth title, username. You have your own contact email and password. You can also use your Facebook or Google login to create an account.
2. To receive payment from buyers connect your Paypal and Amazon Pay account to receive payments.
3. Enter your personal identification information and Set your return policy.
4. Enter your credit card information and verify your identity.
Steps to sell on Bonanza
Step 1: First, open the main website bonanza.com.
Step 2: Hover over the "Sell on Bonanza" present in the upper left-hand corner of the page and click the green button "Start Selling Now".
Step 3: Now, under selling, you can see various options using which you can sell your items. This is the main advantage of Bonanza that you can start selling your products in just a few and simple steps.
Step 4: Click the green button to "open your booth".
Step 5: Set the booth title, username, email, and password and then click on "Continue Setup".
Step :6 Connect your Amazon or Paypal accounts to receive payment from shoppers.Then enter your return policy and personal information.
Step 7: Enter the credit card information.Select your pre-approval and advertising settings and complete your booth set up.
Step 8: Add items to your booth.You can add items manually or by importing them from other websites like eBay, Etsy and so on.